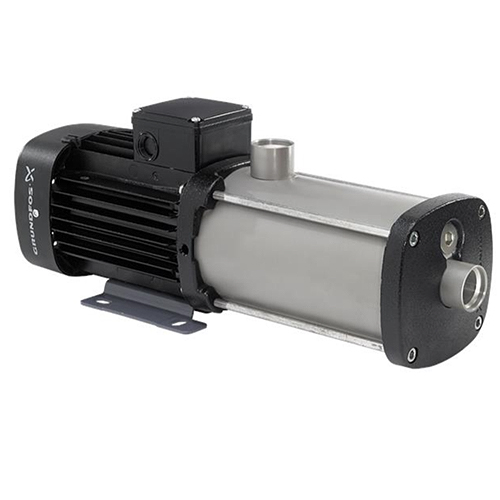 BƠM CM15-2 A-R-I-E-AVBE F-A-A-N / 99088779 Grundfos
Price: Contact
Brand: Grundfos
Category: Pum - Bơm
Supplier: ANS Vietnam
Origin:
Ứng dụng sản phẩm: Automotive
Gọi lại cho tôi
Contact consultant

Thúy Hồ

thuyho@ansgroup.asia

0779 720 798

markthuy4993@gmail.com
Grundfos Vietnam,BƠM CM15-2 A-R-I-E-AVBE F-A-A-N / 99088779 Grundfos
ENDSUCTION CLOSE COUPLED MULTISTAGE
CM 15-2 A-R-I-E-AVBE F-A-A-N
No. 99088779
Suitable for
Drip micro spray

Frost protection

Pivot pressure boosting

Irrigation surface water and transfer

Commercial air conditioning

Commercial water pressure boosting

Domestic water pressure boosting

District heating

Irrigation

Desalination

Industrial heating

Industrial cleaning process

Industrial water supply & transfer

Water distribution
CM là một máy bơm hút đầu trục ngang đáng tin cậy, yên tĩnh và nhỏ gọn. Thiết kế máy bơm mô-đun giúp dễ dàng thực hiện các giải pháp tùy chỉnh. CM có sẵn bằng gang và thép không gỉ.
Tên sản phẩm CM 15-2 A-R-I-E-AVBE F-A-A-N
Sản phẩm số 99088779
Số EAN 5712606544820
Giá 1190,52 EUR
Kỹ thuật
Tốc độ bơm dựa trên dữ liệu bơm 2900 vòng / phút
Lưu lượng định mức 17 m³ / h
Định mức đầu 26,82 m
Cánh quạt 2
Mã cho con dấu trục AVBE
Phê duyệt CE, EAC
Phê duyệt cho nước uống ACS, NSF61, UBA
Dung sai đường cong ISO9906: 2012 3B
Pump phiên bản A
Mô hình A
Vật liệu
Vỏ máy bơm bằng thép không gỉ
EN 1.4301
AISI 304
Cánh quạt bằng thép không gỉ
EN 1.4301
AISI 304
Mã vật liệu I
Mã cho cao su E
Cài đặt
Phạm vi nhiệt độ môi trường xung quanh -20 .. 55 ° C
Áp suất hoạt động tối đa 10 bar
Áp suất tối đa ở nhiệt độ đã nêu 10 bar / 40 ° C
6 bar / 90 ° C
Loại kết nối Rp
Kích thước của kết nối đầu vào 2 inch
Kích thước kết nối ổ cắm 2 inch
Vị trí đầu ra 12
Kết nối mã R
Chất lỏng
Bơm nước lỏng
Phạm vi nhiệt độ chất lỏng -20 .. 90 ° C
Nhiệt độ chất lỏng đã chọn 20 ° C
Mật độ 998,2 kg / m³
Dữ liệu điện
Tiêu chuẩn động cơ IEC
Kích thước khung 90LE
IE3 lớp hiệu quả
Công suất định mức - P2 2,2 kW
Tần số nguồn 50 Hz
Thích hợp cho 50/60 Hz N
Điện áp định mức 3 x 220-240D / 380-415Y V
Hệ số dịch vụ 1,00
Dòng định mức 8.00 / 4.60 A
Khởi động hiện tại 840-920%
Tốc độ định mức 2890-2910 vòng / phút
Lớp vỏ bọc (IEC 34-5) IP55
Lớp cách điện (IEC 85) F
Bảo vệ động cơ tích hợp NONE
Cáp bao gồm (Có / Không) N
Kiểm soát
Bộ chuyển đổi tần số NONE
Khác
Vị trí hộp đầu cuối 12
Chỉ số hiệu quả tối thiểu, MEI ≥ 0,59
Khối lượng tịnh 29,1 kg
Tổng trọng lượng 31,6 kg
Nước sản xuất HU
Thuế tùy chỉnh số. 84137075
Quotation
CM 15-2 A-R-I-E-AVBE F-A-A-N
Compact, reliable, horizontal, multistage, end-suction centrifugal pump with axial suction port and radial discharge port. Pump materials in contact with the liquid are in stainless steel. The mechanical shaft seal is a special designed, unbalanced O-ring seal. Pipework connection is via internal Whitworth pipe threads, Rp (ISO 7/1). The pump is fitted with a 3-phase, foot-mounted, fan-cooled asynchronous motor.
CONTROLS:

Frequency converter:

NONE

LIQUID:

Pumped liquid:

Water

Liquid temperature range:

-20 .. 90 °C

Selected liquid temperature:

20 °C

Density:

998.2 kg/m³

TECHNICAL:

Pump speed on which pump data are based:

2900 rpm

Rated flow:

17 m³/h

Rated head:

26.82 m

Code for shaft seal:

AVBE

Approvals:

CE,EAC

Approvals for drinking water:

ACS,NSF61,UBA

Curve tolerance:

ISO9906:2012 3B

MATERIALS:

Pump housing:

Stainless steel

EN 1.4301

AISI 304

Impeller:

Stainless steel

EN 1.4301

AISI 304

INSTALLATION:

Range of ambient temperature:

-20 .. 55 °C

Maximum operating pressure:

10 bar

Max pressure at stated temp:

10 bar / 40 °C

6 bar / 90 °C

Type of connection:

Rp

Size of inlet connection:

2 inch

Size of outlet connection:

2 inch

Outlet position:

12

ELECTRICAL DATA:

Motor standard:

IEC

Frame size:

90LE

IE efficiency class:

IE3

Rated power - P2:

2.2 kW

Mains frequency:

50 Hz

Suitable for 50/60 Hz:

N

Rated voltage:

3 x 220-240D/380-415Y V

Service factor:

1.00

Rated current:

8.00/4.60 A

Starting current:

840-920 %

Rated speed:

2890-2910 rpm

Enclosure class (IEC 34-5):

IP55

Insulation class (IEC 85):

F

Built-in motor protection:

NONE

Cable included (Yes/No):

N

OTHERS:

Terminal box position:

12

Minimum efficiency index, MEI ≥:

0.59

Net weight:

29.1 kg

Gross weight:

31.6 kg

Country of origin:

HU

Custom tariff no.:

84137075
100% EU Origin

Grundfos Vietnam

Code: 99088779
Description: CM15-2 A-R-I-E-AVBE F-A-A-N
Pump
Liên hệ & Báo giá chi tiết:
Sale ANS Vietnam:
thuyho@ansgroup.asia
Trực tiếp FaceBook
Trực tiếp Zalo: 0783698645
=====================================================
Click xem thêm ứng dụng sản phẩm khác
Đại lý phân phối chính hãng tại Vietnam
Báo giá ngay – Hàng chính hãng – Bảo hành 12 tháng – Tư vấn hỗ trợ kỹ thuật 24/7
Xem thêm sản phẩm hãng Grundfos tại đây
Xem thêm thông tin về thương hiệu khác tại đây
Xem thêm sản phẩm khác tại đây