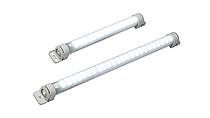 Đại lý STEGO Vietnam,Lighting LED 021/022 STEGO Vietnam, STEGO Vietnam
Create round the clock ideal lighting conditions in enclosures and cabinets. All LED lamps, enclosure lamps and cabinet lamps of our well-rounded product range can be placed with only minimal installation effort.
Product list:
LED 021/022 - Varioline lamp

LED 121/122 Varioline lamp

LED 025 - Lamp

LED 025 ECOLINE - Lamp

SL 025 – Slimline lamp – on/off switch AC/DC

SL 025 – Slimline lamp –Movement sensor AC
Anh Nghi Sơn là đại lý chính hãng STEGO Vui lòng liên hệ để được tư vấn chi tiết về sản phẩm.