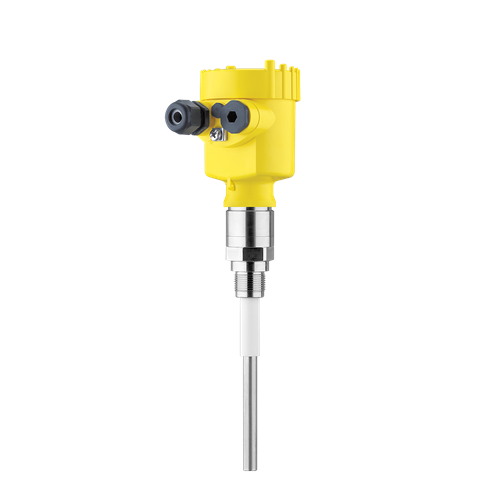 CL62-XXAGAHKMXX Vega - VEGACAL 62 Capacitive rod probe for continuous level measurement
Price: Contact
Brand: Vega Vietnam
Category: 4.0 Industry
Supplier: ANS Vietnam
Origin:
Ứng dụng sản phẩm: Automotive
Gọi lại cho tôi
Contact consultant
CL62-XXAGAHKMXX Vega - Đầu dò điện dung đo mức VEGACAL 62
About Vega
Level and pressure instrumentation for the process industry
Production processes are becoming ever more complex. So it's really important that the measurement technology used to control and monitor the processes is all the more understandable and intuitive. VEGA has set itself the goal of developing innovative measurement technology that is easy to install and operate and offers maximum safety and reliability.
VEGA employs over 1,750 people worldwide, 800 of whom work at its headquarters in Schiltach in the Black Forest. This is where, for over 60 years now, solutions to demanding measuring tasks are being conceived and brought to realization: for chemical and pharmaceutical plants, the food industry, drinking water supply systems, sewage treatment plants, landfills, mining, power generation, oil platforms, ships and airplanes.
VEGA is active in over 80 countries with its globe-spanning network of subsidiaries and distributors. The company and its products have all the necessary certificates and approvals for worldwide application. This applies to the technical safety as well as the quality of the products and services.
VEGACAL 62 -
CL62-XXAGAHKMXX VEGA
Capacitive rod probe for continuous level measurement
Model: CL62-XXAGAHKMXX
Capacitive rod electrode for continuous level measurement
Application area
The VEGACAL 62 is a level sensor for continuous level measurement in all industries. The partly insulated probe is designed for measurement of bulk solids and can be also used in non-conductive liquids such as e.g. oil. The proven mechanical construction offers high functional safety.
Your benefit
- Long lifetime and low maintenance requirement through robust mechanical construction
- High flexibility through shortenable probe
- Maximum use of the vessel, because measurement over the complete probe length
| | | |
| --- | --- | --- |
| Measuring unit for lengths | | Metre / Millimetre |
| Approval directive / Scope | | None / World-wide |
| Approval | XX | without |
| Version / Process temperature | A | Standard / -50...+150°C |
| Process fitting / Material | GA | Thread G¾ PN64, DIN3852-A / 316L |
| Electronics | H | Two-wire 4 ... 20 mA/HART |
| Address setting | | No |
| Linearization | | No |
| Housing / Protection | K | Plastic single chamber / IP66/IP67 |
| Cable entry / Cable gland / Plug connection | M | M20x1.5 / with / without |
| Display/adjustment module PLICSCOM | X | without |
| Additional equipment | X | Without |
| Length (from seal surface) | | 700 mm |
| Insulation length | | 100 mm |
| Bending | | none |
| Menu language | | EN - English |
| Operating instructions | | EN - English |
| Number of operating instructions | | 1 |
| Measurement loop identification label | | without |
| Additional cleaning procedure | | without |
| Certificate / Standard | | without |
| Dye penetration test | | without |
| Pressure test | | without |
| Isolation resistance test | | without |
| Low temperature test at -60 °C | | without |
| Durability test more than 360 h | | without |
| Suitable for tropical regions | | without |
| SIL qualification | | without |
| Foodstuff/Pharmaceutical certificate | | without |
| Process pressure max. | | 64 |
| Process pressure min. | | -1 |
| Customs tariff number (HS code) | | 90318080 |
Liên hê ngay với chúng tôi để nhận báo giá mới nhất về sản phẩm CL62-XXAGAHKMXX Vega